"What are you doing here?" Jet asked, striding across the wooden deck towards Zuko.
(
Read more...
Collapse
)
Chapter Five~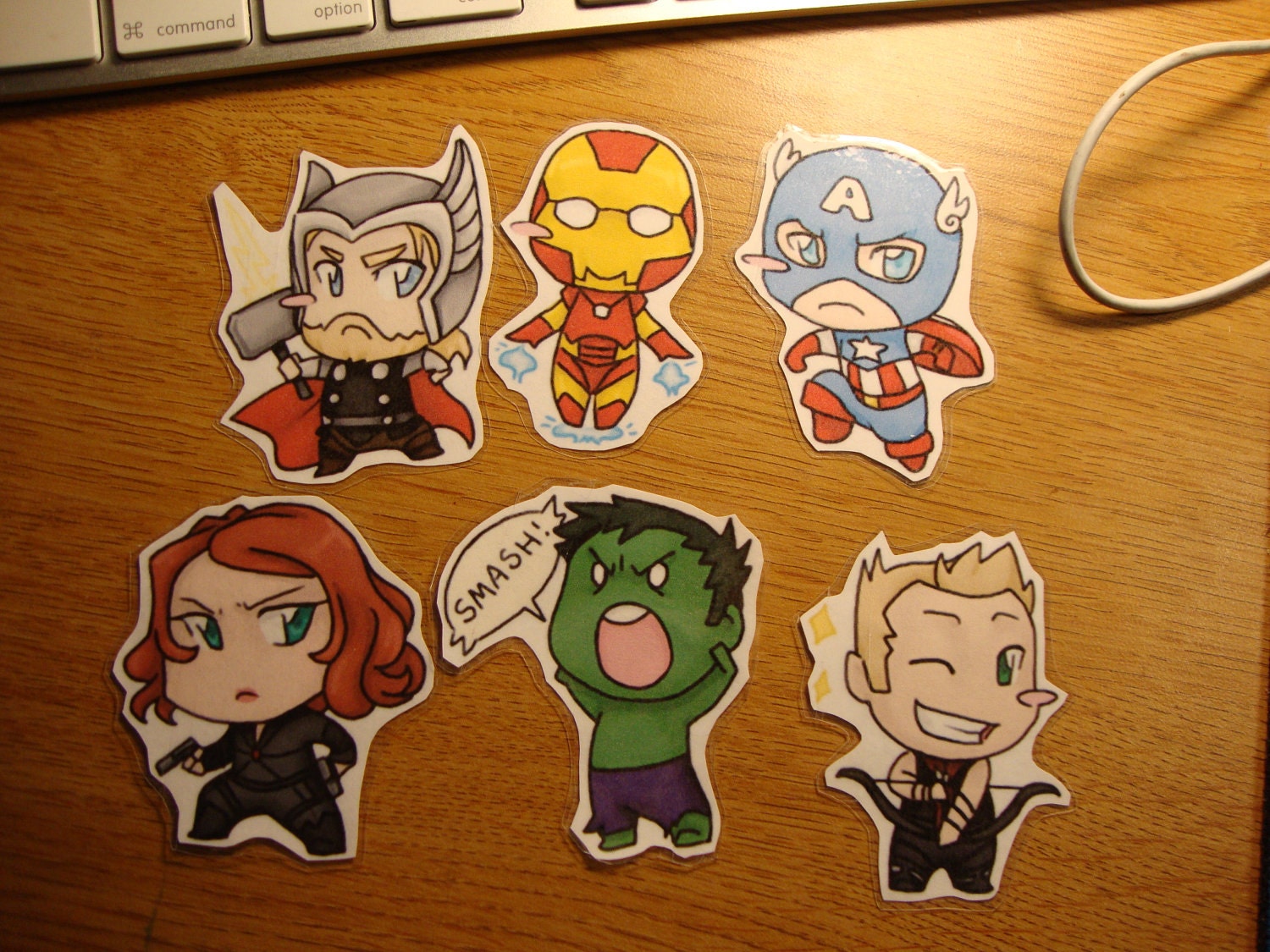 Laminated paper Avengers Chibis now available on
Etsy!
As of tonight I've opened up shop on
Etsy.com
My username there is 'dracorexhogwartsia' (which is a legit kind of dinosaur/theoretical infantile stage of pachycephalosaurus) and right now I'm selling 'Door Chibis' - small laminated paper characters that you can post around to customize any flat surface you can think of!
I hope that in the future I'll be able to sell other items such as posters, calenders, stickers, hats, and buttons but for now check out the
Door Chibi catalog
on Deviantart which is currently featuring the start of six new collections with eleven different characters! (If you see something you want,
check out the shop
) I'll be adding more characters to the collections so check back on me every so often!
Title: Junior
Pairing: Kontim, Kon/JokerJr!Tim
Rating: pg13 for now
Genre: Drama, Action, Romance, Sci-fi
World: Loosely based off of the 90's Batman cartoon
Summary: Tim lets down his guard once and ends up 'adopted' by the Joker and forced to become Gotham's newest psychotic villian - Joker Jr. Kon and the Bat-family must work together to save him before the whole city goes mad.
(
Read more...
Collapse
)
Current Mood:

contemplative

Current Music:

Funny The Way It Is - Dave Matthews Band
The response was instantaneous; the pirates dropped their buckets and took up swords. Jet laughed, drawing his own dual swords and diving amongst them. He leapt upon one, knocking him down, before he jumped at another, dodging their blows and striking out to slash their belly open. His feet never touched the ground as he moved among them, dodging and cutting and inflicting more carnage than he received.
(
Read more...
Collapse
)
Chapter Four~
Are you a fan of villainous characters? Do you enjoy reading stories about kids who cause chaos? Then come over to Deviantart and join the H-I-V-E club! Dedicated to the awesome series by Mark Walden, our club celebrates the Higher Institute of Villainous Education with art and fiction!
DO UNTO OTHERS
Legend of Korra is coming! And yaknow what that means! MAKO FAN-GASMING!
Come on down to Deviantart and join Mako's new fanclub! We have art, fanfiction, and this September we will be celebrating our first annual Mako Week!
Current Mood:

tired